Five Key Trends Reshaping the Designer Outlet Market
by Mark Faithfull

At MAPIC 2021 a special focus on designer outlets will once again bring retailers and all the industry stakeholders - landlords, operators, brokers, financial partners and solution providers – together to discuss and collaborate in order to define new partnership and operating models.
As European countries began to emerge from lockdown, we look at five key trends that could reshape the designer outlet sector in the coming months.
1.Will the open-air nature of outlets prove an advantage?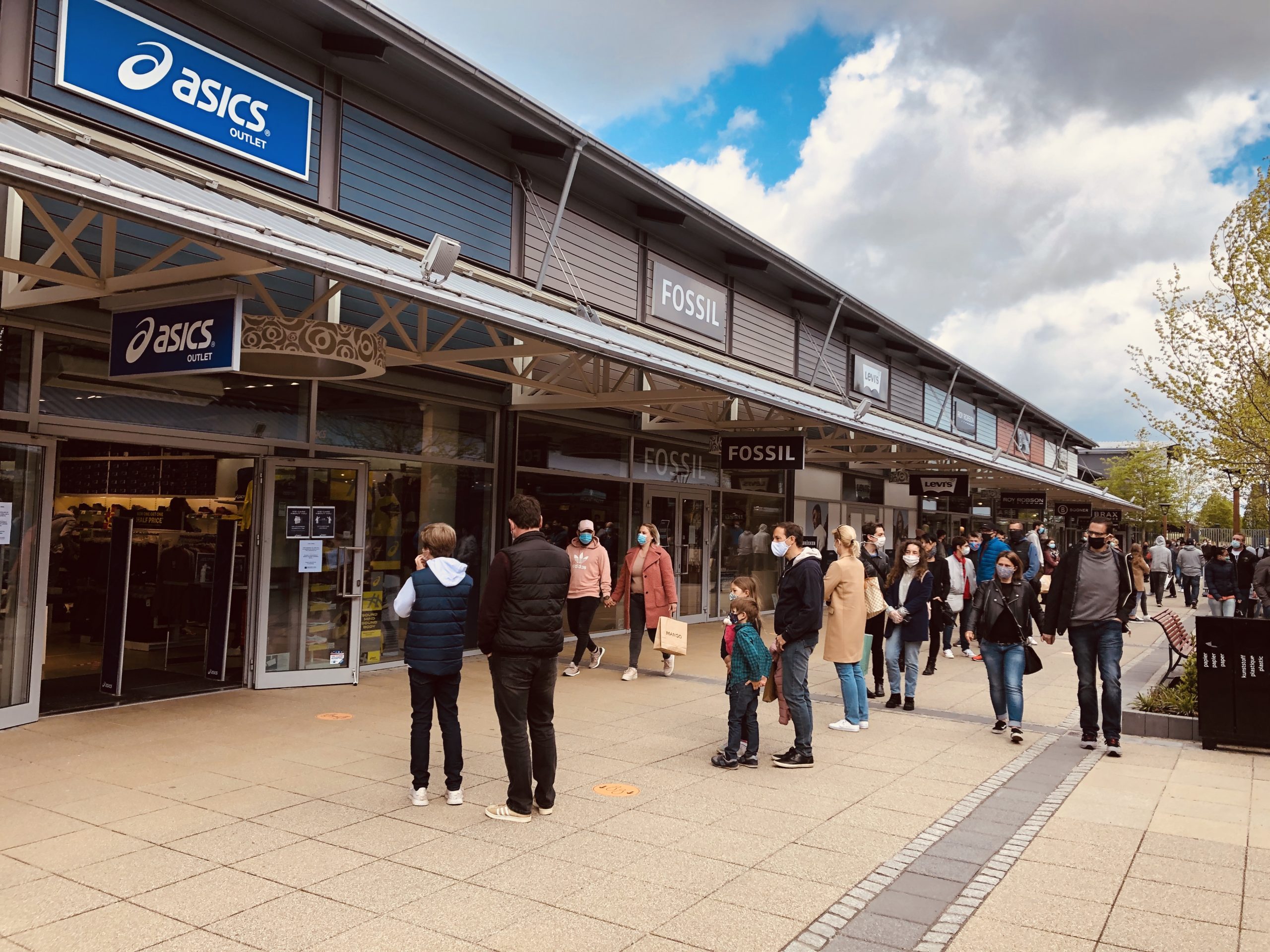 "What we are seeing is that guests are eager to shop after lockdown," says Otto Ambagtsheer, CEO, VIA Outlets. "They have missed the social interactions and the experience of physical shopping. This is reflected in the spend-per-visitor (SPV), which is significantly higher than pre-Covid-19 and, in many cases, higher than the same period last year. While it is difficult to state the long-term sustainability of this, the centres with increased SPV have so far maintained these levels."
VIA Outlets has centres in nine European countries and the company says health and safety measures vary – in Germany, Portugal and Switzerland a maximum number of guests are allowed in the centre or in the stores at any one time, while changing room facilities are closed and quarantine rules apply for clothes that have been returned or touched in other centres. Andrea Contino, marketing and communications director, Scalo Milano Outlet & More, adds:
"Right from the start visitors were quite numerous, with figures in line with those for the same period of the previous year. Home isolation has helped to awaken the desire to go out, albeit safely and paying attention. We have developed a series of actions to ensure safe shopping and being an outdoor outlet with large spaces helped us."
Neinver group marketing and retail director, Sebastian Sommer, adds: "For consumers, the shopping experience now combines three elements: safety, product and price. According to a recent consumer survey conducted by Neinver, safety measures in our centres are the biggest factor influencing the shopping experience for nearly half of our visitors. Promotions and lower prices are key incentives for shoppers. The survey has also shown that despite online prevailing during lockdown, enjoying shopping in physical stores is still the preferred format and consumers would like to continue their shopping experience as in the past."
The company says that customers are planning their visits carefully, with almost 70% now pre-planning their shopping via digital channels. In general, visits are shorter as shoppers appear to be visiting in a more product-driven way, while the fact that F&B is limited, or in some cases closed, is also limiting dwell.
Fashion House Group, which has outlets in Russia and Romania, notes that consumer confidence in Russia has dropped significantly primarily due to a decrease in disposable income caused by the lockdown.
"From what we have seen we now are dealing with a savvier Russian consumer, focused first on necessities like food and healthcare. There is also an increasing fear of public places and making any direct contact with people. This is reflected in the 25% footfall drop in Moscow shopping centres in Moscow by 25% vs last year in the first week after shopping centres returned to operation according to the Watcom Shopping Index," says Paula McNulty, head of marketing, Fashion House Group. "However, in terms of the outlet business in Russia, it is most definitely less impacted, as evidenced over the early weeks of trading in our St Petersburg mall as the consumer has, and will, come back hungry for bargains from their favourite brands.
She says the situation in Romania is a little different, mainly due to the increased duration of lockdown compared with Russia. The role of shopping has again very much related to the basic needs and safety and as Fashion House has just begun trading again in Bucharest, the company is closely watching to see how the situation develops.
McNulty adds: "Romanians are among the countries with high optimism levels compared to other markets and that fills us with confidence of a boom in trading."
2. How will the visitor mix change between locals and tourists?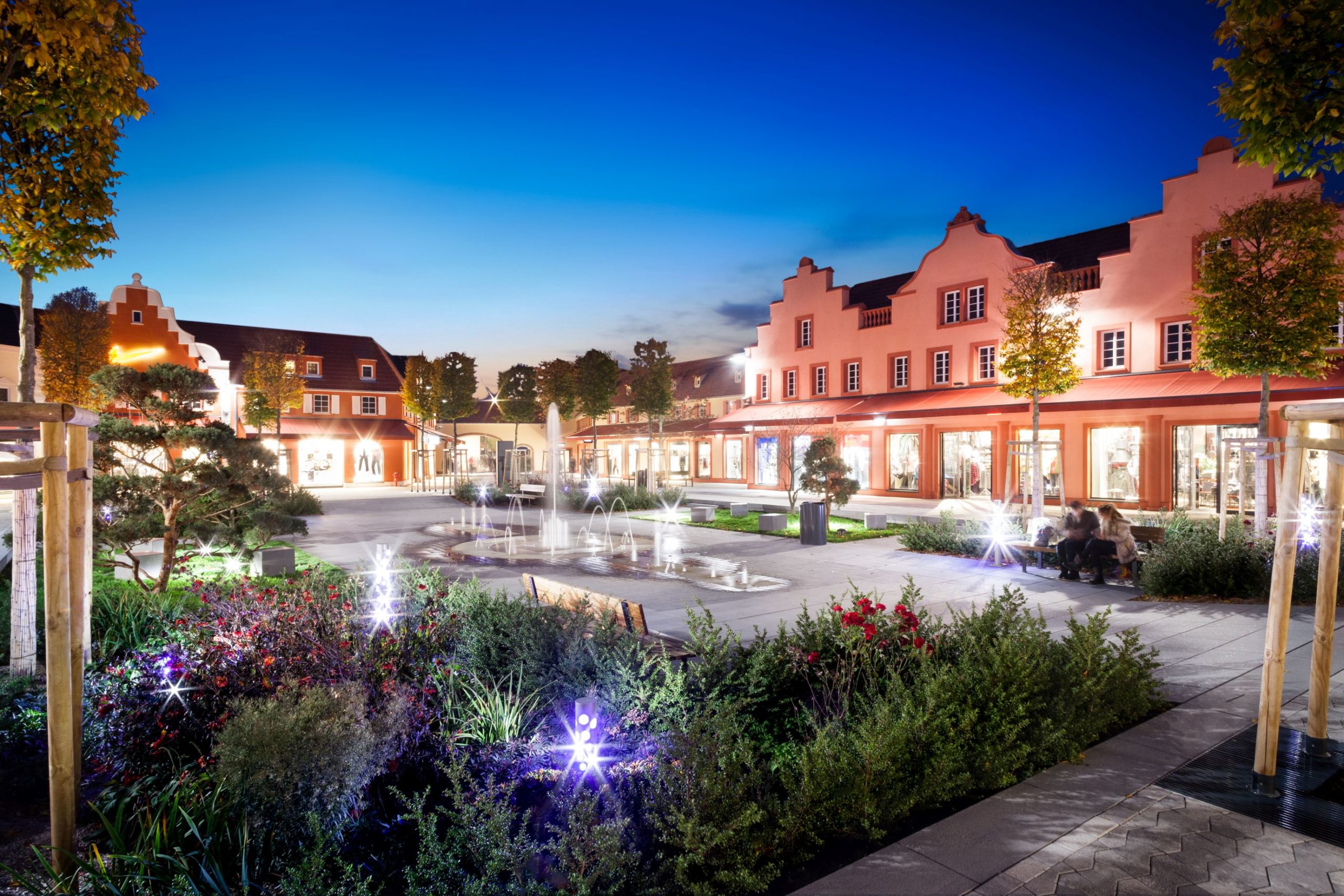 "Despite travel limitations, we are seeing improvements, with sales and footfall progressively increasing every week and conversion rates also showing positive figures. Currently, across the markets, we see that the sports sector is in high demand. Home and leisure brands' goods also seem to be trading well," says Neinver's Sommer.
"It is early to make predictions. We need to wait before speaking of real trends and see, as restrictions are lifted if consumer confidence bounces back to pre-pandemic levels. International visitors account for a different percentage of our portfolio's results in each location. However, all our centres benefit from a strong local and national catchment area, so we expect our figures to be resilient. Also, we expect domestic tourism to play an important role in the summer holidays. Given the current situation, it is necessary to serve the domestic market more intensively and companies will have to adjust their strategy and find out how to reach more local customers."
Ambagtsheer adds:
"All centres normally attract tourists, but those located close to big international cities naturally attract more non-EU tourists. This is particularly the case for Freeport Lisboa Fashion Outlet, Fashion Arena Prague Outlet, Batavia Stad Fashion Outlet outside Amsterdam and Landquart Fashion Outlet in Switzerland."
He says that in the short-term VIA Outlets expects a downturn in non-EU tourism, which is unlikely to recover until the end of 2020 at the earliest. European tourism will also be down in the short term, but will recover quicker. Domestic and cross-border tourism is expected go up as people prioritise 'staycations' over long-haul travel.
"We are confident that it will bounce back sooner or later, and that outlets will still have a firm spot in international tourists' travel itineraries when it does," he says. "In the meantime, we remain active in the tourism space by maintaining good relationships with accommodation and travel providers as well as tourist attractions in our regions."
McNulty says of Europe's East: "In Russia, especially in St Petersburg, the majority of tourist traffic comes from China. As China was in lockdown from the beginning of the year (2020), tourist traffic has dropped significantly. Last year (2019) the flow of Chinese during tourist season brought in general was over 5% of overall sales of stores in Moscow and up to 25% in St Petersburg."
"We do not expect to see a tourist element to the outlet business until at least the end of 2020 or beginning of 2021. Luckily we attract customers from a wide geographical area around all our malls and as outlet shopping is considered more of a leisure activity people will travel a greater distance to visit a centre."
While Bucharest is not a touristic destination per se, during recent years Fashion House notes increasing numbers of tourists from Israel – McNulty says the company now produces promotional material in Hebrew – tourism is not a significant part of footfall in Bucharest.
Contino says that in Milan: "Our geographical position close to the city of Milan has allowed us to reopen with interesting footfall numbers, allowing our tenants to trade properly already from the first days of reopening. Covid-19 has penalised long and medium-haul travel and in this first phase most visitors are domestic. Scalo Milano Outlet & More can count on a very strong customer base from Lombardy and the neighboring regions. We are working to create even more ties with foreigners, residing in the hope that they can become our ambassadors in their countries of origin."
3. Landlords and retailers are looking at rents and costs
The rental and lease relationship between designer outlet landlords and retailers and brands has long been seen as a strength of the outlet model and the major operators have been proactive during the crisis. McArthurGlen launched a rent-relief package in 2020 to support its brand partners until the end of the year. The group waived all minimum base rent, turnover-based rent and marketing charges in all of its centres closed from 1 April to 30 June and, after a centre re-opens, the group is waiving all minimum base rent. From 1 July to 31 December the group chose to either charge turnover rent or a "much-reduced" minimum base rent.
Chairman JW Kaempfer Jr said of the move: "Our long-term partnerships with our brands lie at the heart of McArthurGlen's business so we knew we needed to do something to help them through this crisis. We, together with our investor partners, hope that by providing this significant economic support, we can contribute to a faster recovery of our mutual business."
McNulty says: "From the minute we closed our centres we have engaged with all of our tenants and partners to secure helping-hand deals during closure. All our stakeholders recognise we are all suffering together and all have cost in service charge that is essential. Maintaining a good relationship with our partners reflects in the offer to our customers and the future success of Fashion House."
Ambagtsheer adds that VIA Outlets has offered reviews of rent payments.
"We operate a three-legged rental model which consists of basic rent, turnover rent and service costs," he says. "The turnover rent is largely gone, but that part is smaller than half; we are also looking into the possibility of reducing service costs given the temporarily lower visitor numbers. For retailers that are unable to pay the other parts of the rent and service costs due to the coronavirus crisis, we can grant deferred payments – something reviewed on a case-by-case basis."
"In addition to this, we are working with retailers to find a solution for any excess stock accumulated during lockdown, while giving an extra helping hand to smaller brands, as we are keen to keep these 'beautifully local' brands in our centres. For example, we are offering custom in-store signage as many of these smaller brands do not have an international marketing machine behind them."
The current situation requires the coordination and effort of both retailers and operators, says Sommer. "From the beginning of this crisis, we have listened to tenants' concerns and requests and we have helped our tenants' liquidity by optimising costs and working to provide them with different relief agreements. We are following up individually with each brand, approaching this on a case-by-case basis, taking into account the particular situation of each centre, the different national regulations and long-lasting relationships.
"In addition, we have been supporting our tenants in the reopening of the centres, providing them with advice and support in defining and implementing health and safety measures, namely providing a handbook with protocols and guidelines, recommendations on the display of goods, promotions and webinars to clarify the necessary measures and to discuss joint improvements."
4.Will outlets reprofile in the wake of new consumer trends?
"We believe that an expansionary policy is needed to exit the crisis. For this reason, we have announced the opening of four new stores – Scorpion Bay, Braccialini, Sundek, Breil – the move of Sun Fashion Lab into a larger unit, the confirmation of Galbusera in a definitive shop and the renewed trust on the part of the same brand with the opening of a Galbusera – Tre Marie branded bistro," says Contino. He adds: "Pending the start of progressive normalisation of commercial activities, Scalo Milano prepared its relaunch strategy, in dialogue with and continuous listening to the needs of its partners. The shareholders with the management team decided, as a first mover in the sector back first week of April, to eliminate minimum base rent and apply only turnover rent for the period 1 April to 31 December (in 2020), enabling the brand partners to have a better financial cashflow and no fixed costs."
"Tenant mix is constantly changing, and remerchandising is one of the pillars of VIA Outlets' strategy, alongside remodelling and remarketing. We aim to continue offering a mix of international fashion and lifestyle brands," says "There is no doubt that there is increased demand for outlet space. From our side, we are doing all we can to meet this demand by offering our brand partners additional space in the form of pop-up stores, either where they are already present, or in new centres or regions, which also provides a unique opportunity to test new markets."
Neinver's Sommer says: "Fundamentally, we don't think that tenant mixes will change drastically. We do expect consolidation in the market after the crisis has passed, where dominant big centres in both full price and outlet will remain dominant while some smaller operators will decline and maybe we will see some centres closing their doors. Tenants will be more cautious on expansion and we might see less new store openings. But this was already a trend before the crisis."
"Also, tenants might want to de-risk their leases by agreeing turnover rent models only or signing short-term pop-ups, with minimal investment required and taking pre-equipped units. In fact, we are seeing a rise in interest for pop-up formats among retailers who want to expand with us. We see this also as a great chance for the industry to both have a more resilient and strong brand proposition and at the same time revisit their operational models for a more cost and brand-equity driven approach."
Fashion House's McNulty says that post-lockdown performance is showing some categories perform extremely well, most notably in shoes and homeware. "We entered lockdown in late winter and are exiting in summer so there is a pent up demand for sessional clothing. In the longer term this will level out but we may see more luxury brands affected," she says. "The outlet sector always wins in times of crisis as customers tend to save more without changing their consumer habits. During the crisis of 2014-2015 this was evident with record sales in the outlet sector. With a lot of inventory in warehouses, outlets are well-equipped to shift this stock and it looks like the stock available from brands will keep outlets busy for at least the next year."
5. Pop-ups are emerging as an outlet channel
Luxury UK department store Harrods opened an outlet store at Westfield London in July last year, to help shift excess seasonal stock unsold due to the coronavirus crisis. The two-floor store will stock a selection of items from fashion, beauty, accessories and other departments. These will be selected from the Harrods Sale, which will also be hosted more widely online. Harrods said the outlet was opened to ease the new "challenges of hosting the Harrods Sale in-store" at the Knightsbridge flagship, which would otherwise result in higher numbers of customers and employees. It said: "The concept store has been designed to support higher levels of social distancing by allowing more space for customers, enabling a wider product selection of new-season product in the Knightsbridge store, as well as supporting the business in retailing existing stock."
Managing director, Michael Ward, added: "Harrods Outlet allows us to enable better social distancing across a larger footprint, move towards the new season decisively and confidently, and retail in a responsible way."
Sommer says: "With the existing stock surplus, outlets are an optimal distribution channel to reduce inventories and therefore we are also seeing interest among retailers not usually in our centres and in some cases brands not present in the outlet sector at all. Such brands are considering, for instance, opening pop-up space in our centres."